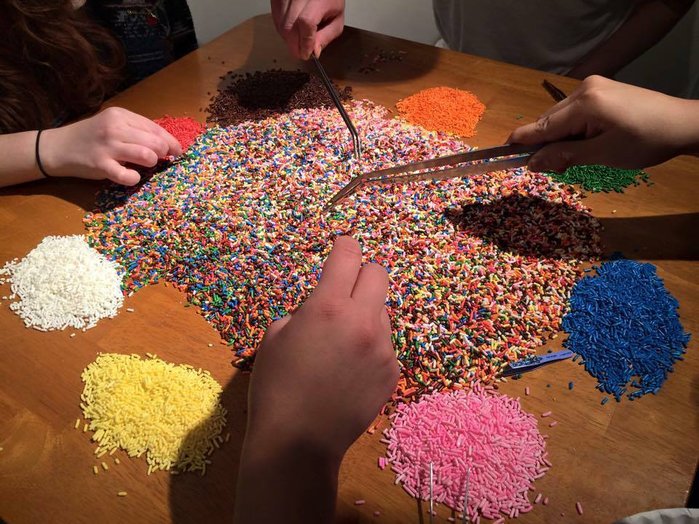 Unburdening is an experiential, relational performance piece facilitated in a variety of spaces. 3 lbs of brightly colored 100s & 1000s are placed on a high table surrounded by four stools. Participants are invited to sort the material into homogeneously-colored piles. The act of sorting the 100s & 1000s is a meditative activity that allows for an exchange of energy and unburdening of stories that participants spontaneously share.
The act of focusing on sorting colors, and also exploring the variation in colors that resides even in a manufactured product, allows participants to relax their conscious mind, releasing stories or burdens from their subconscious mind, and engaging in an act of social sharing that is critical in having a healthy mind, exploring creativity and connecting in a real way in this day and age of social media and digital disconnection.
Participants may spend as much time as they like sorting colors and may take with them a sense of ease and satisfaction from the gentle disruption of this colorful meditation and connection with self and others.